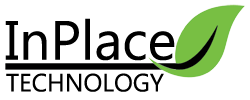 In Place Technology has been manufacturing and distributing specialty agricultural and transportation equipment since 1964 (see our story here). We design and build equipment for hauling, transporting, displaying, and organizing. Whether we provide a heavy-duty flatbed trailer for wholesale nursery growers or an aluminum chair hook for a golf cart roof rack, all our products are engineered for a very long life. Durability and function are the focus of what we build. Our value lies within the long-lasting products that perform well and specialized equipment that works when you need it.
Our heavy-duty quality industrial products, customer service, and cost-effectiveness make us a leader in the markets we serve. We offer a diverse product mix of high-quality Agricultural, Cold Storage, Construction, Farm, Golf Cart, Industrial, Job Site, Nursery, Ranch, Tool, Tow, and Trail products. Most of our product designs are for moving, hauling, transporting, and displaying merchandise and equipment. We also routinely design and build customized trailers, racks, carts, wagons, and other equipment that will perform to your requirements because we work with you to design the best possible solution. CONTACT US.
In Place Technology sells directly to businesses that operate within the agricultural, transportation, construction, retail, and distribution industries. Approved businesses receive discounted prices for products and services. We ship products and equipment throughout the United States.