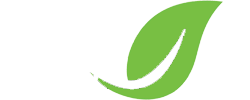 Cart Haulers brand of specialized golf cart products and services brought to you by In Place Technology located in Orange County California: over twenty years of golf cart structural manufacturing experience.
Industrial Durability and Quality Design
Cart Haulers delivers heavy-duty specialty golf cart products, equipment, and accessories providing outstanding features and function for your industrial cart, commercial cart, and consumer cart applications. We take pride in designing and building products that last for decades.
Excellent Value
Golf car products are designed with care and improved with customer feedback to balance function and value because your total investment in our products must be supported. Cart haulers helps to ease your purchasing decisions because we take into account the product quality, ease of assembly, availability of replacement parts, product life, interface with OEM products, and total investment. Your happiness is our primary focus when designing product features and building added value.
Golf Cart Products for Dealers and Distributors
We manufacture our products in Garden Grove, Southern California, and will ship anywhere in the United States. Our designers, engineeers, and builders take pride in the workmanship of each product made because it represents their skillset and attitude of manufacturing euipment that performs correctly. Please choose our products for your next purchase; you will be happy for years to come.
Cart Haulers Products and Services: