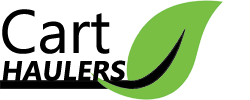 Cart Haulers Flatbeds and Related Products
Cart Haulers flatbeds and products related to golf cart flatbeds are found installed on industrial carts across the United States. Our industrial-grade products are heavy-duty and provide long-life and high-performance for customers like you, who value quality products that are designed well and are built strong.
Selection and Custom Products
We support most major cart manufacturer models and have a large selection of flatbeds and related products for a multitude of applications. If you don't see what you are looking for, we can build it custom for you using our experience of designing and manufacturing for the transportation industry. If you require a 4ft flatbed, 5ft flatbed, 6ft flatbed, 8ft flatbed, steel flatbed, aluminum flatbed, stainless steel flatbed, flatbed with stake pockets, flatbed with a lift gate, or something built for a special purpose, please contact us and we will be happy to help.
| | | |
| --- | --- | --- |
| Steel Flatbed | Aluminum Flatbed | Stainless Steel Flatbed |
| Dump Flatbed | Solid Deck Flatbed | Diamond Plate Flatbed |
| Lift Gate Flatbed | Ramp Flatbed | Golf Cart Flatbed |
| | | |
Flatbed and Related Product Listing: