Winter Deliveries for Large Growers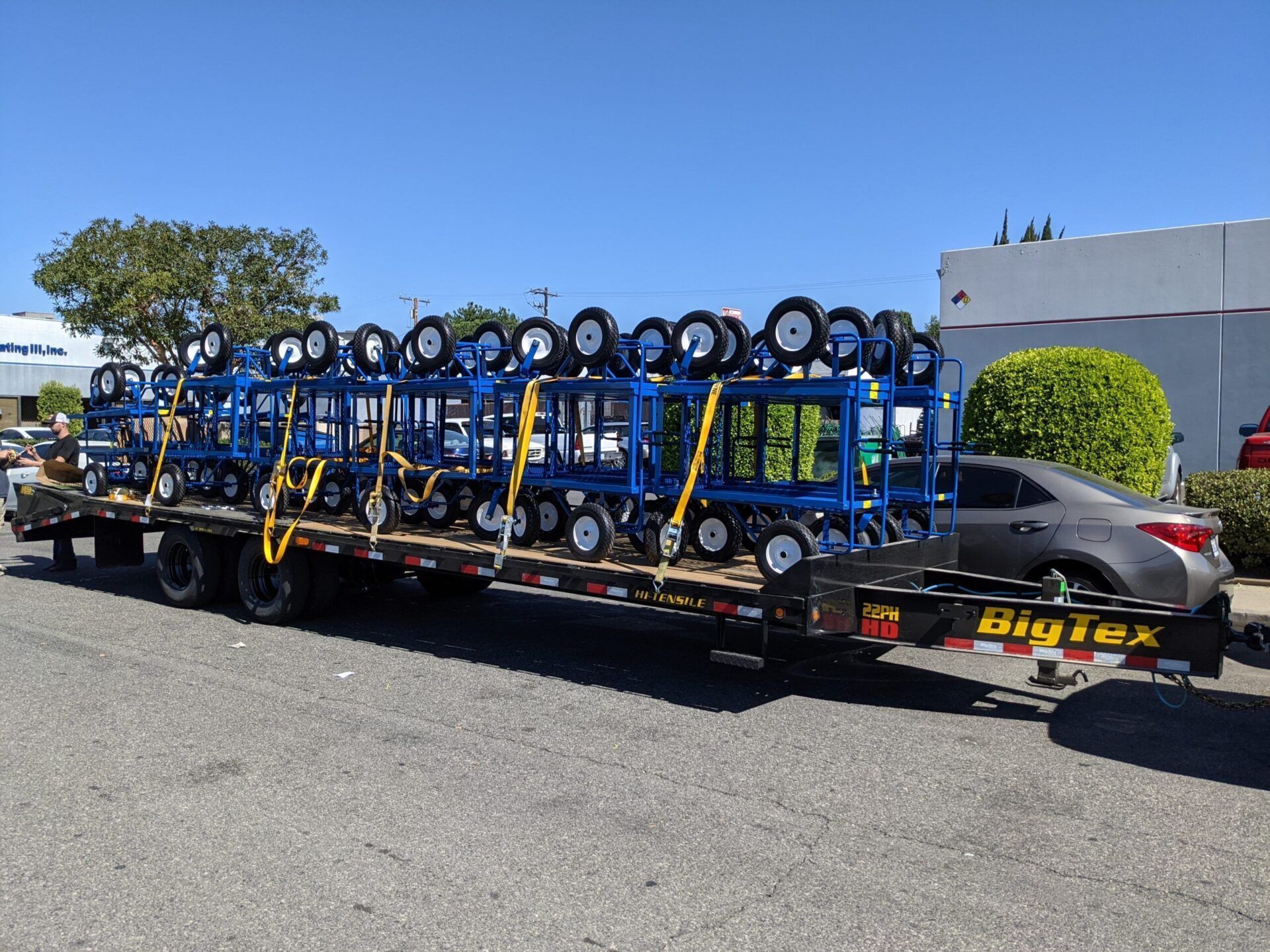 Whitfill Nursery Growing in More Ways Than One!
Whitfill Nursery took delivery of the first batch of EZR2 EZ Roller 3-Wheel Carts including a batch that are equipped with the EZR-2D Second Deck. These sturdy carts have been serving the nursery well for a very long time, and Nursery Haulers is proud to provide another truckload of carts for their thriving operation in Phoenix, Arizona.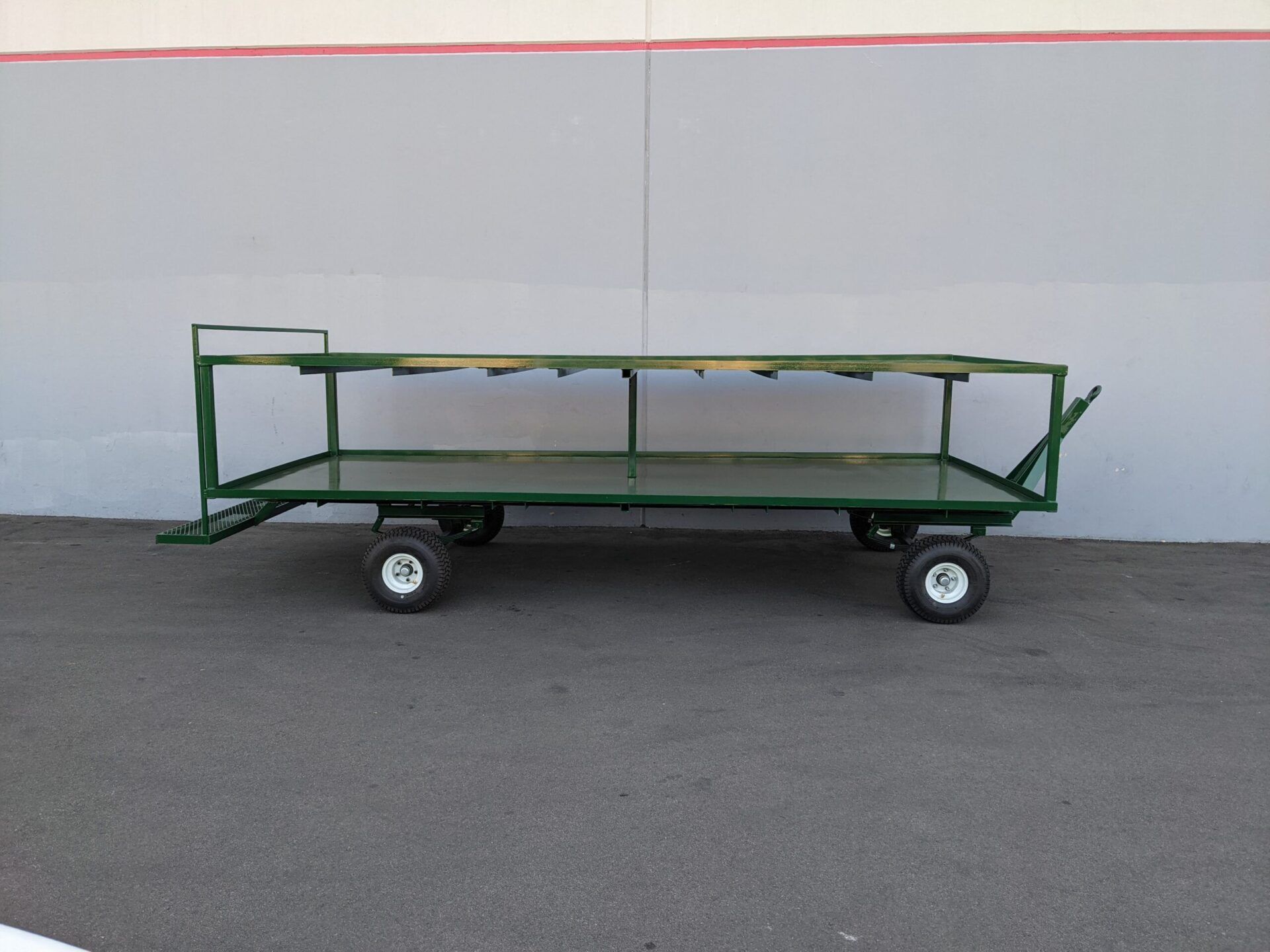 Armstrong Growers Wholesale Operation has Custom Trailers for More Work Done
Armstrong Garden Centers has In Place Technology build more custom-sized 6000 Lb trailers for their growing operation in Fallbrook, California. These FWTJ-2D trailers are purpose-built with extra-wide and extra-long double-decks and heavy-duty poly-filled tires to handle the load and eliminate flat tires.